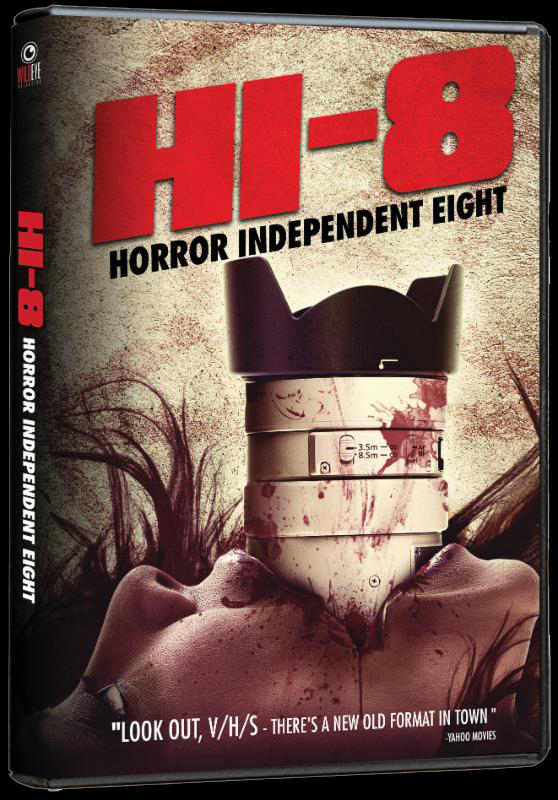 Dec. 16th, 2014- As we promised earlier this year, 2014 brings you "Hi-8" on DVD! Here it is, with new artwork for this special DVD edition.
You can order "Hi-8" on Amazon, Best Buy, Barnes and Noble and many other retailers. It could be a great stocking stuffer! And all year around viewing material! Thanks for your support!
Get your copy today:
http://www.amazon.com/Hi-8-Horror-Independent-Baker-Chase/dp/B00MR9HM3U/ref=sr_1_1?s=movies-tv&ie=UTF8&qid=1416276368&sr=1-1&keywords=hi-8+horror+independent+8/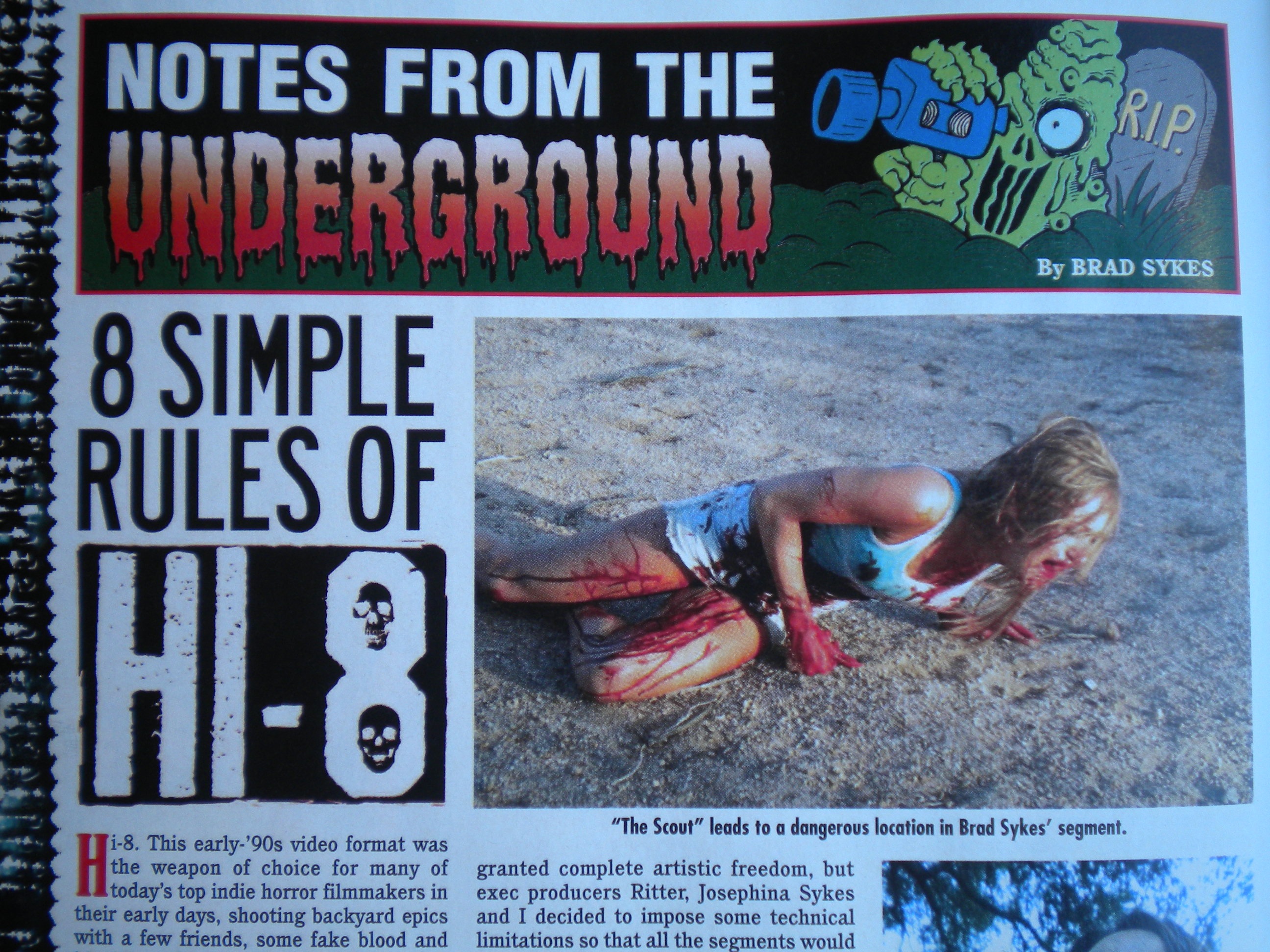 December, 2014- If you want to find out more about "Hi-8", new extra gory details of its making, get this month's issue of Fangoria (#338). Brad Sykes, Executive Producer/Co-Director of "Hi-8" contributed a fun piece for their classic "Notes from the Underground" series. Check out Brad's "8 Simple Rules of Hi-8", the story behind the saga of making this horror anthology. Enjoy!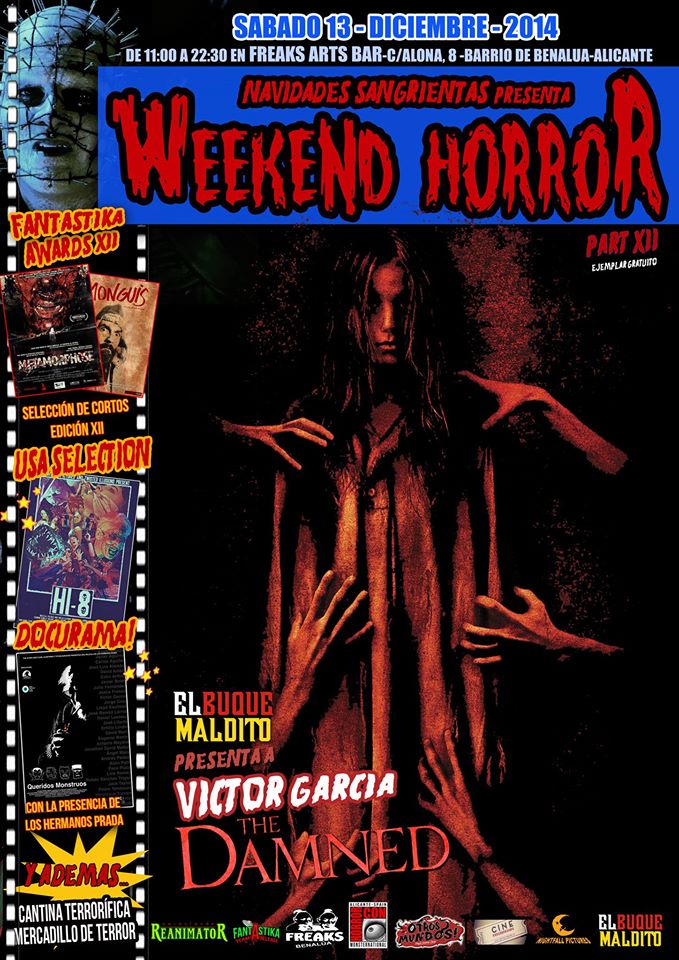 Dec. 13th, 2014 –We'll always have Spain! "Hi-8" was selected in competition at Alicante Horror Weekend. This is our 15th public screening since our premiere last November, glad to be part of this very cool festival! And thanks to its organizers.
Nov. 12th, 2014 – A new premiere of "Hi-8", this time a cool screening at Club David in Sioux Falls, SD! Thanks to Jamie Wede for programming our movie!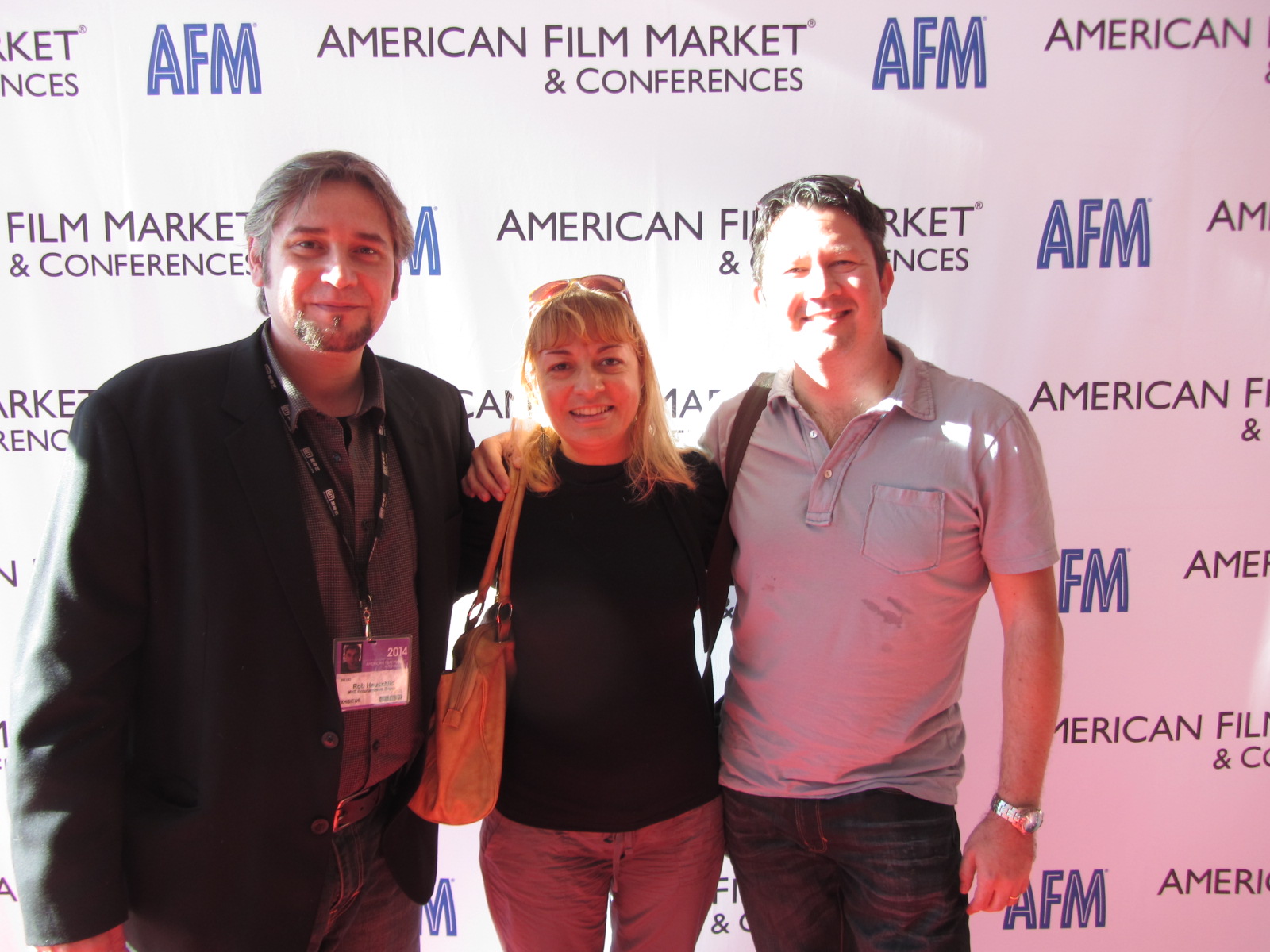 Nov. 4th, 2014 - "Hi-8" Exec Producers Brad and Josephina Sykes met with Wild Eye Releasing's Rob Hauschild this week at American Film Market held in Santa Monica, CA. It was great to finally meet Rob in person and discuss future distribution plans for "Hi-8"!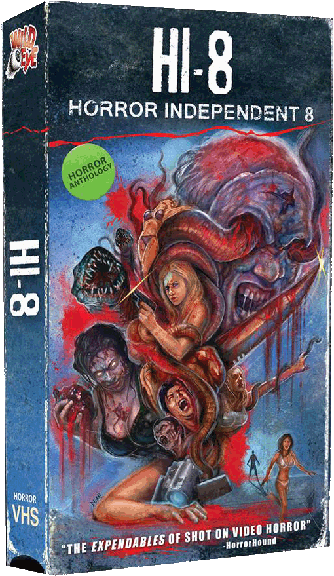 Oct. 26th, 2014- Right in time for Halloween, Wild Eye Releasing has released "Hi-8" on VHS, Limited Edition, Classic Sleeve with brand new, unique artwork! You can still get a copy of it if! Just order it on their site:
http://www.wildeyereleasing.com/shop/shop.html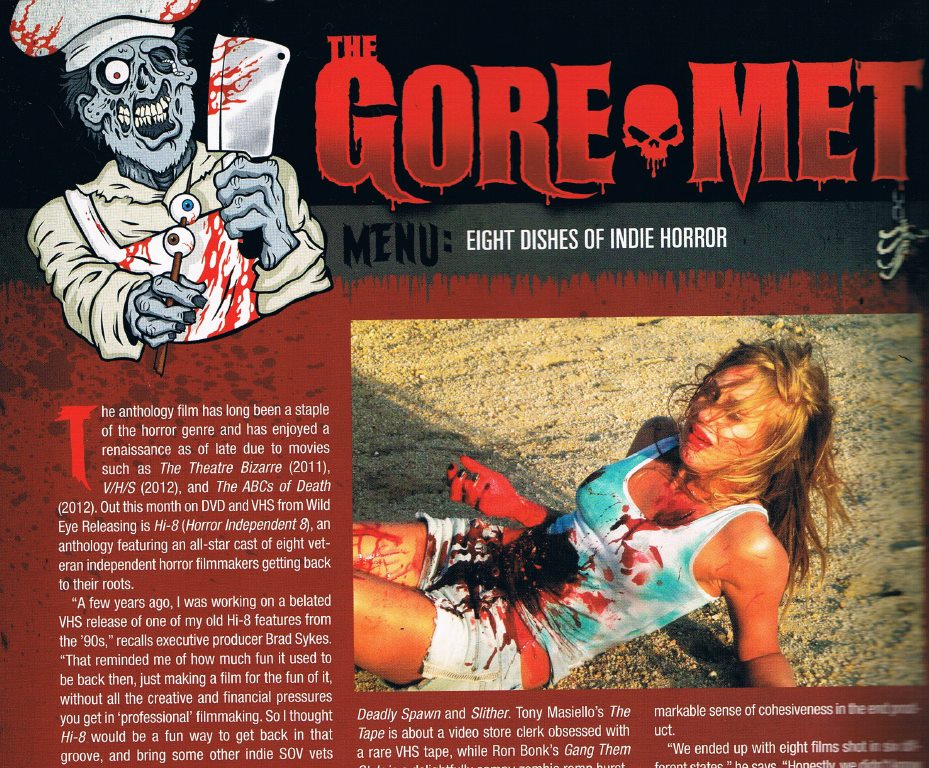 Oct- The new October double issue (#149) of Rue Morgue magazine has a great review of "Hi-8". The Gore-Met says: "there's a genuine sense of fun in Hi-8", calling it "perfectly sequenced", with " a remarkable sense of cohesiveness in the end product" and "loads of splatter". Check it out and enjoy!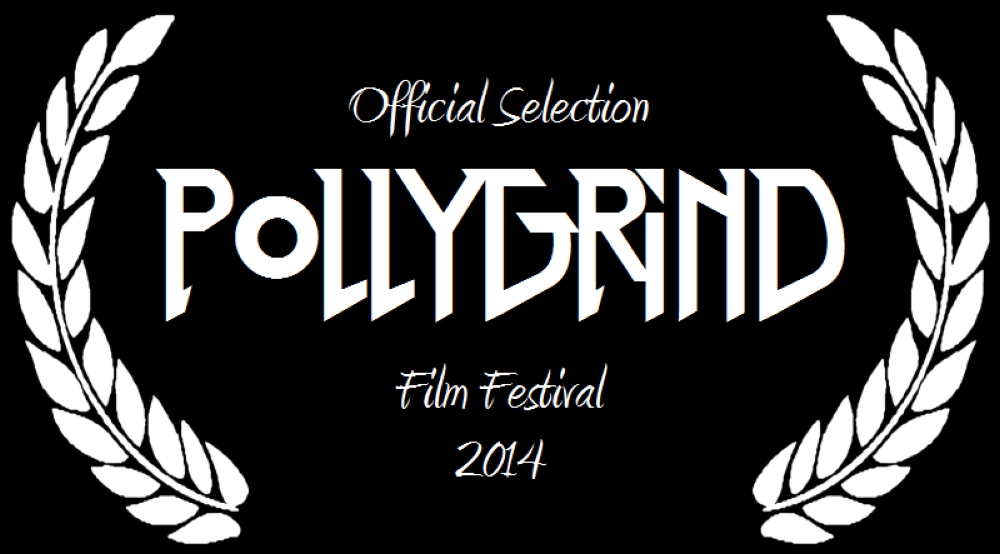 Oct. 17th, 2014- "Hi-8" was official selected for the line up of Pollygrind Film Festival, in Las Vegas. Thanks to Rob Hauschild, President of Wild Eye Releasing for representing the movie at the festival in Sin City.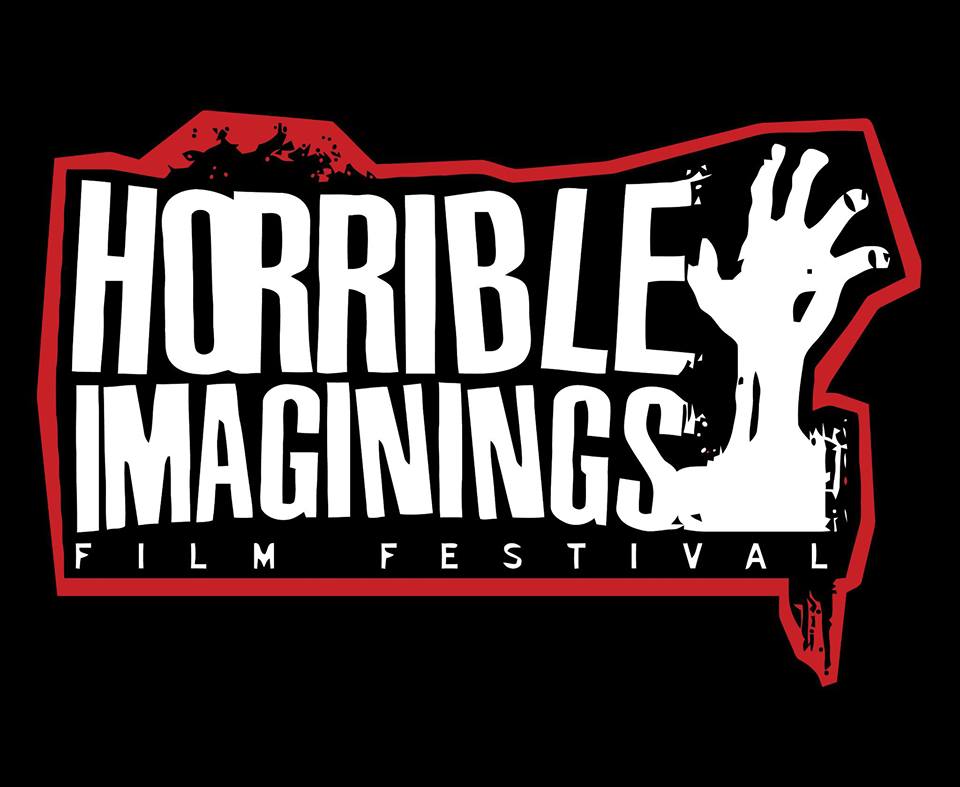 Oct. 12th, 2014 – Major San Diego premiere of "Hi-8", part of the Horrible Imaginings Horror Film Festival. There was a bigger "Hi-8" presence at the festival! Executive Producers Brad and Josephina Sykes were able to attend the event, as well as San Diego native, Tony Masiello, director of "Hi-8" segment "The Tape" and some of his cast and crew. Fun group!
We enjoyed the audience's reactions, the movie was very well received and the Q&A was fun and lively. We didn't come back empty-handed, since "Hi-8" won two awards: 3rd place for Best Overall Feature Film and 2nd place for Best Feature Film to use Extremely Limited Resources! Thanks to Miguel Rodriguez for being a great host and for organizing a cool festival!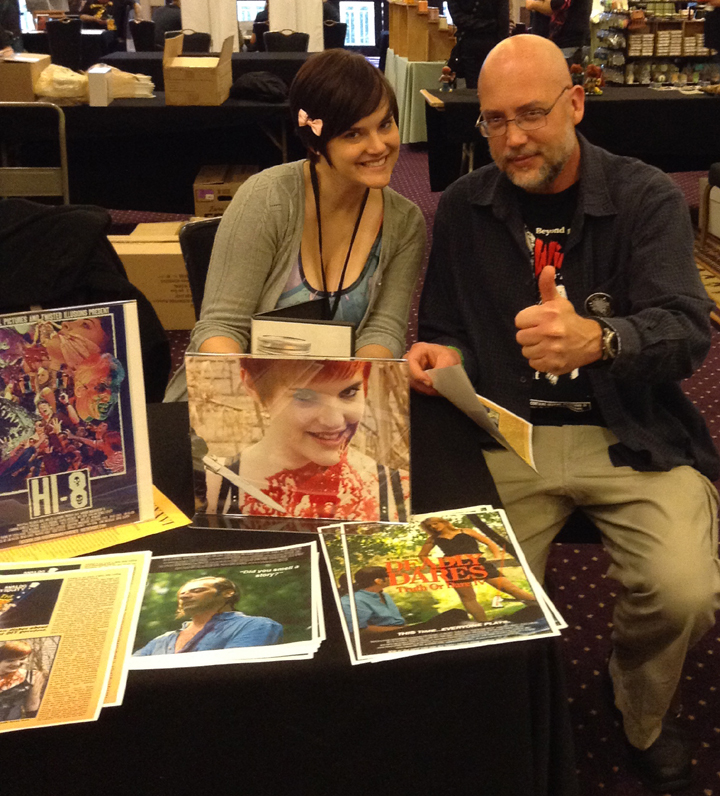 Oct. 4th, 2014 – This is the start of a great month for "Hi-8" in the festival circuit. Fright Night Film Festival selected our movie to screen in Louisville, Kentucky. Tim Ritter, Exec Producer/Co-Director was able to attend the screening and the Q&A alongside Kristine Renee Farley, the star of his segment "Switchblade Insane".
Sept. 13th, 2014 -"Hi-8" was selected to screen at VHS Fest at Scare-A-Con in New York state. Besides the official screening, some of the "Hi-8" directors joined a panel to discuss the process of making the movie. Ron Bonk, Todd Sheets and Chris Seaver represented the movie at the Con.
August, 2014 – Nightfall Pictures is please to announce that we signed a distribution deal with the prestigious Wild Eye Releasing distribution label. This is the best new home for "Hi-8"! Release dates to follow!
Link to Wild Eye trailer: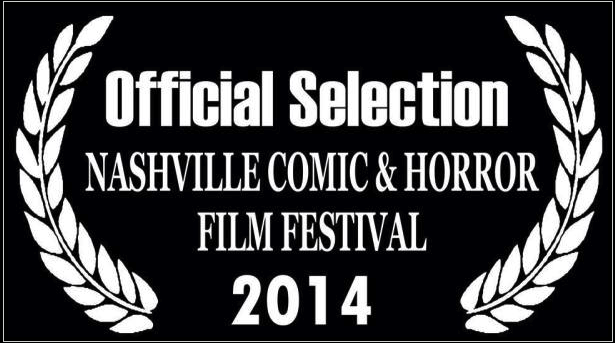 July 12, 2014 – "Hi-8" was part of the Official Selection at the Nashville Horror and Comic Film Festival that took place in Tennessee over a hot summer weekend. Thanks to Cameron McCasland for organizing this fun event.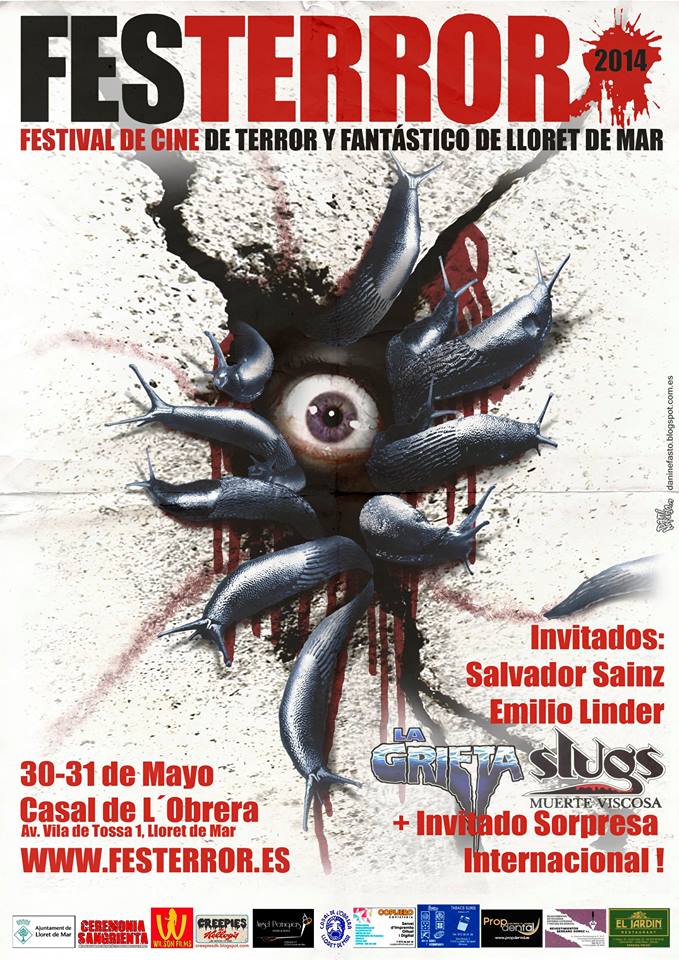 May 31st, 2014- A comeback to Spain for "Hi-8"!
?>We're thrilled to announce that "Hi-8" is an Official Selection of the Festerror Film Festival in Lloret de Mar, Spain. "Hi-8" is scheduled to screen on Saturday, May 31st at 7:15 pm.
Check the festival's site for more info: http://www.festerror.es/
Many thanks to Robert Ramos, to all the festival's organizers and to Pedro Merida.
May 2nd, 2014 – Another great review for "Hi-8"!
"Hi-8" got an amazing review in Ain't It Cool News written by film critic, Mark Miller.
Give it a read: http://www.aintitcool.com/node/67166

April 9, 2014 – "Hi-8" plays at Fright Nights International Film Festival in Vienna. We got great response from the fans that attended the screening and enjoyed our movie! Many thanks to Fright Night organizers: Christian Wachter, Thomas Weinmann, Heinz Olbrich. And also thanks to Alexandra Vaduva.
http://frightnights.wordpress.com/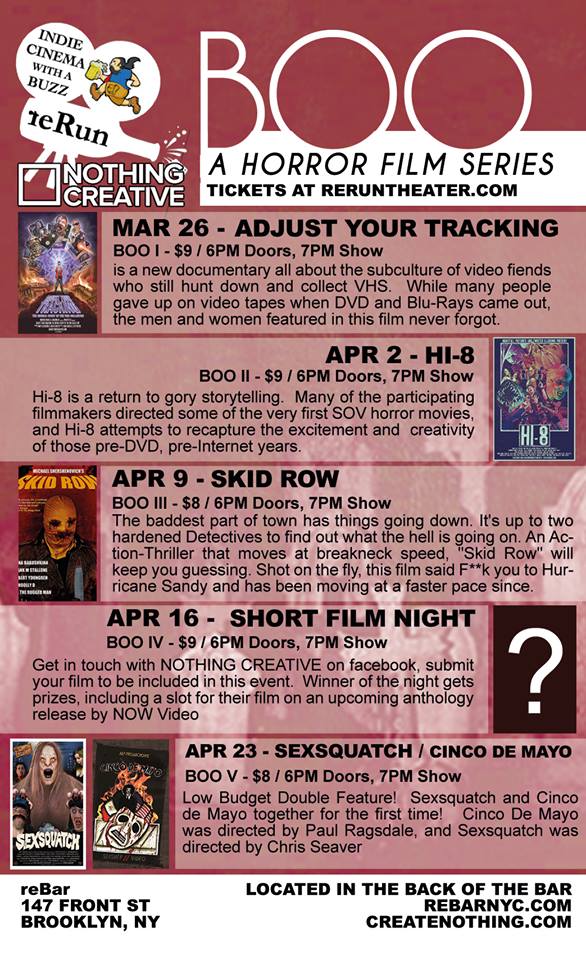 April 2nd, 2014- "Hi-8" makes its way to NYC.
Our movie opened in Brooklyn at the reRun Theatre as part of Boo Film Indie series hosted by Nothing Creative. Thanks to Jeremy Zierau.
March 21st, 2014 – "Hi-8" was selected at another film festival, this time in Ohio!
HorrorHound Film Festival introduced "Hi-8" to its Cincinnati fans during the big weekend convention. Thanks to Aaron Crowell.
Jan 31st, 2014 – "Hi-8" premieres in Florida! The event was held in Tampa, at the Tampa Pitcher Show film series hosted by this cool Indie theater! One of our cast members hosted the event, Joel D. Wynkoop who acted in Marcus Koch's segment, "A Very Bad Situation", shot in the area. Thanks to Joel, Tim Ritter and to all of our Florida fans who attended this premiere.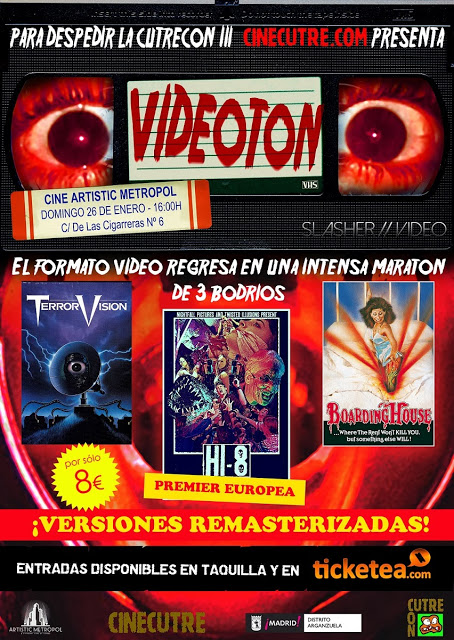 Jan 26, 2014 – "Hi-8" premieres in Europe!
"Hi-8" opened in Madrid, Spain at the fun CutreCon Film Festival, 3rd edition! We got a lot of press coverage in Spain and huge interest from fans. Thanks to Pedro Merida and Carlos Palencia for selecting our movie.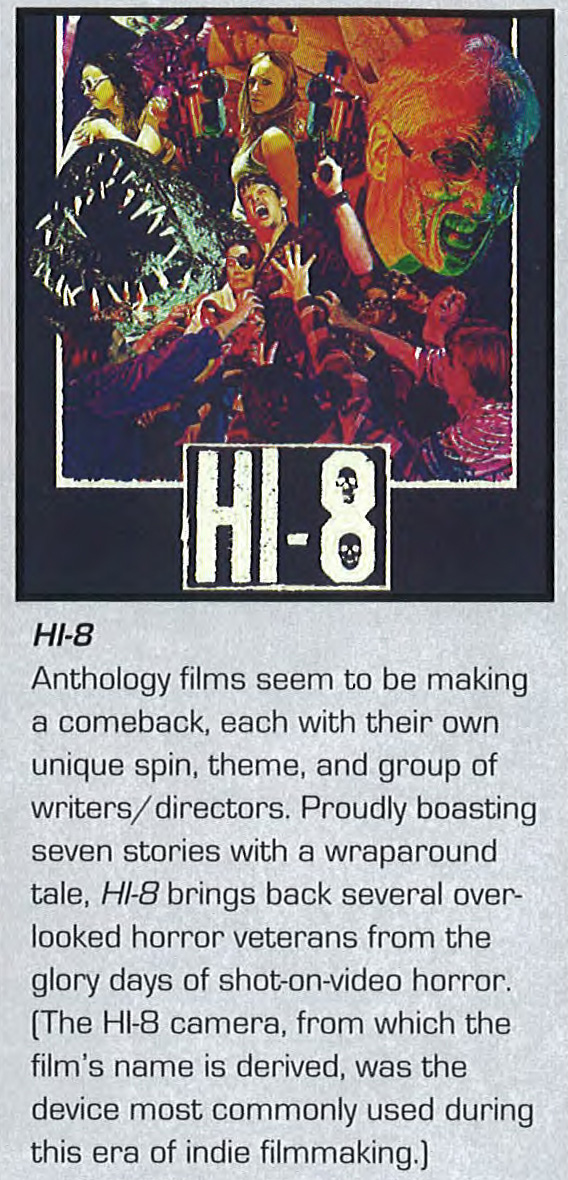 Jan. 2014 –HorrorHound calls Hi-8 "The Expendables of SOV Horror!"
The year opens well for "Hi-8", with a good review by Aaron Crowell in the first issue of the year of Horror Hound magazine! Check it out below!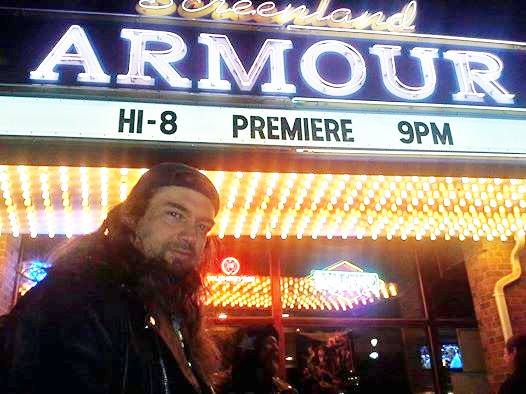 Dec. 14th, 2013 – "Hi-8" premiers in Kansas City! Kansas City Screenland Armour Theater hosted a local premiere with writer/director Todd Sheets in attendance and many cast and crew from his fun segment "The Request" shot in Missouri. Hard working group! Thanks to Todd and everyone else who made this event possible!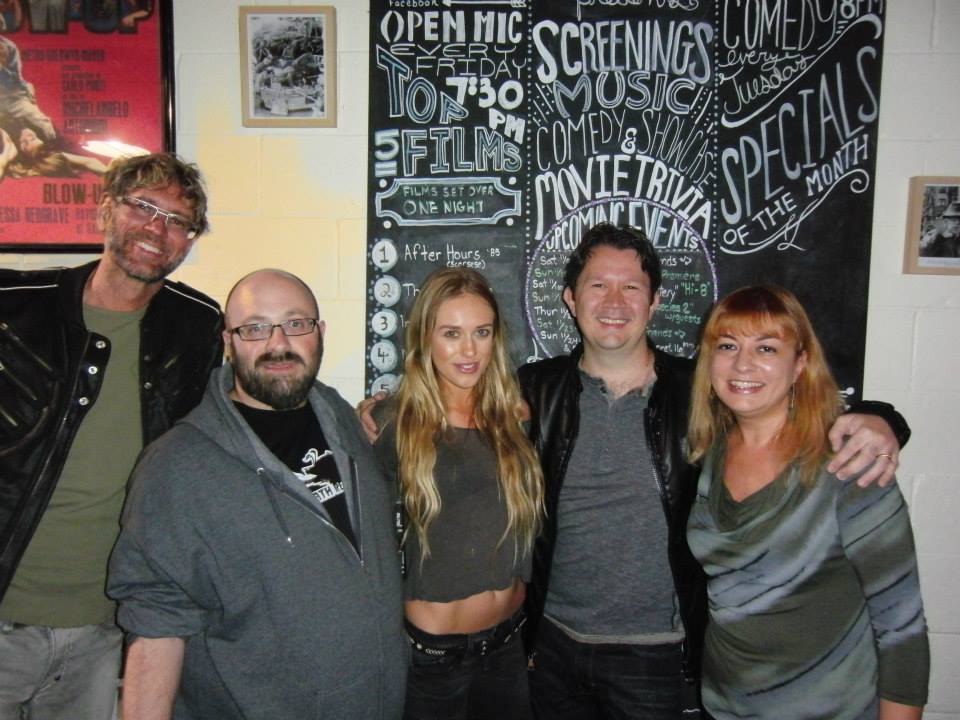 Nov. 10th, 2014- Our "Hi-8 " Los Angeles premiere!
After 10 months of hard work, "Hi-8" is ready to premiere at JumpCut Café in Studio City, the indie horror venue that hosts many fun events. We had many cast members in attendance: actors Alexis Codding and Mark Sadr (from Brad Sykes's segment "The Scout"), Mike Malloy (from Donald Farmer's "Thicker Than Water"), Baker Chase ("No Budget Films presents.." directed by Brad Sykes). Also, lots of hard-working crew: supervising editor Chris Lorusso, composer Terry Huud, FX artist Sven Granlund (Tim Ritter's "Switchblade Insane"), composer Jay Woelfel (Tony Masiello's "The Tape"), editor Brad Jacques (segment "The Scout"), Exec. Producers Brad and Josephina Sykes.
Thanks to everyone who attended. It was a fun evening, we had a Q&A with writer/director Brad Sykes, fun gifts were given to our audience by Gorezone Magazine who sponsored our premiere. Thanks to Elric Kane, programmer at JumpCut Cafe who hosted the event!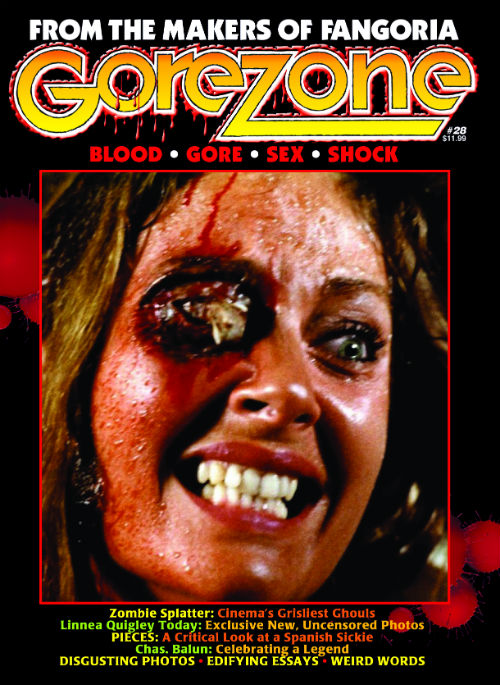 Oct. 2013- "Hi-8" gets big coverage in Gorezone Magazine!
The first issue (#28) of the newly relaunched Gorezone Magazine brings an extensive article written by writer/director and exec. Producer Tim Ritter about making his segment "Siwtchblade Insane" for "Hi-8" and also reveals lots of details from the behind the scenes of our movie.
Febr. 2013- First press for "Hi-8"!
Many online publications announce the start of principal photography on "Hi-8". More details about the origin of our movie on Fangoria.com and Yahoo movies articles linked below:
http://www.fangoria.com/index.php/home/all-news/1-latest-news/8590-format-war-exclusive-news-on-hi-8-horror-anthology
http://movies.yahoo.com/news/horror-anthology-hi-8-works-223200387.html
Jan. 2013- Official Facebook page for "Hi-8" is launched!
Once we decided to produce "Hi-8", we created a Facebook page to keep in touch with our fans and everyone who's interested in our movie. Please, keep checking it for updates, we're very active, share it with friends and give it a like! https://www.facebook.com/Hi8HorrorIndependent8