Revenge Of The Radioactive Cannibal Links From Beyond The Grave
---
If you would like to submit your site for inclusion on this page, please fill in the form at the bottom of this page. Enter a brief description of your site, include the main subject and click the submit button ONLY ONCE. There is no need to click more than once, we will receive an email right away. If your browser does not support forms, you may email us at Horror25@aol.com. Please note, if your site is submitted before the 10th of a given month it will be included within 24 hours, if it is AFTER the 10th, it will be included on the first of the following month. Sites dedicated to fake, trendy little "wanna-be-horror films" like Urban Legend need not apply.
Still more terrifying links to great Horror places on the web!

Here's an awesome site from one of our foreign distributors! Great SHIVERS info! - Gorevision



GOREZONE - The Horror Site
The always great Horror site updated daily!



bƒRƒ~ƒ…ƒjƒeƒBEFANG (Japanese)
ABSOLUTE HORROR - One of the best
Angus Scrimm
THE ASTOUNDING B MONSTER
Betty's Devotion To The Horror King
Blackened Teeth, Web Page for the Living Dead
JIKOCHU HORROR MOVIE HOMEPAGE (A Japanese movie page)
The Cabinet of Dr. Casey - Links Around the Web
CEMETERY FOR THE LIVING: The Home of the Dead
CHAINSAW CENTRAL
CIUDAD FUTURA - CINE
Cult Cuts
CULT FILM SITE: JD and Drive-In Films
Black Widow's Web (Lissa's Home of Horror) - COOL SITE
Dark Highway
Dark Highways
DARKECHO HORROR
Dark Side of the Net
DARK WORLD PRODUCTIONS
The Deadroom
Dementia
The Devilish Lady's Crypt
Dhampyr666's TOMB OF HORROR'S - Fun stuff
The Empire Of The Claw!
Evil Dead - The Nights of Terror
The Executioness' Horror Dungeon - A great place to relax
Famous Monsters Of Filmland
Forrest J Ackerman's Wide Webbed World
Galloping Gore-met
Gifs That Don't Suck
Harry's Haunted House of Horrors
The Hellbound Web
holycowboy home - film & video
Hollywood.com
Horror Business Magazine - Gore, Cult, Sleaze, Monsters
Horror in Film and Literature
Horror Movie Haven
Horror Movies - HorrorMovies.com
Horror/Splatter Movies
House of Leviathan
House Of Pain - Incredible!!!
The Howlings of Paul Naschy
HWA: Horror Writers Association
Independent Edge Releasing
International Horror Guild
J. Newman's Horror Haven
Joe Bob Briggs - THE MAN, THE ICON, THE MASTER
John Carpenter - One of my fave directors!
Kyra's Horror Page - The Little Girl From NOTLD
LetherFace/main.html
LINKS to other scary sites.
Lobby of Shock.Com
Lunatic Fringe Productions says... Welcome!
MAD MOVIES
meanrabbit drive-in
Mortado's Page of Filth
THE OFFICIAL BRUCE CAMPBELL WEBSITE
The Official Stephen King Web Presence
Pathway to Darkness - The Ultimate Online Vampire Source
The Page of the Living Dead
The Page that Dripped Blood
The Page that Wouldn't Die
PitchWeekly - A cool zine... Not really Horror, but fun
The Psychotechnick Freakshow
The Ralston Interface: Scream Queens and Femme Fatales
Reanimator's Dungeon
Reel Terror
Screen Edge - nothing like Hollywood
Shocking Images - GREAT MAG
Sleepaway Camp Site
Splatter
Stephanie Beaton's Homepage
Tempe Entertainment - JR and da boyz
Trauma Magazine
Tribute to Vincent Price
Troma Entertainment - The best sleaze available
v a m p r e s s versionX
Various Horror And Peter Jackson Links
Video Watchdog
Videodrom - Our German Friends
The Web Site Of The Dead!!!!
Welcome To Dark Net
Welcome to Darth's Horror Hell
Welcome To Our Shattered Illusions
WWW.MOVIE-TRAILERS.COM: The Trailer Park
YOU HAVE ENTERED D'RAVEN'S LAIR
younaztyspy's Sale and Trade Page
The Young Writer's Club - Film Reviews - Some funny reviews of Horror from teens


Our good buddy Betty's Horror site, a fun place to hang...
Betty is not only a TRUE Todd fan, she has also helped us with
various projects on this site. A Great Denizen of Darkness.

Land of the Midnight Zombies - Links Page
For more great links



Here are two pages that I highly recommend:
Grindhouse Releasing
Sage Stallone and pals have done a great job in bringing you Horror classics from the past that never got the right treatment from distributors and press. And they are nice guys TOO!!!
And this is the official BEYOND release page:
GrindHouse Releasing's The Beyond---Release Information
Fulci's classic gets the deluxe treatment, about time!!!
Both of the above sites are part of House Of Horrors, a cool site to be sure. The Caretaker is doing a hell of a job promoting TRUE Horror on the web. Most of these sites are TRUE Horror sites like his, and if it's a trendy site, only devoted to SCREAM or I KNOW WHAT YOU DID LAST SUMMER, I will delete it! Now on to MORE LINKS - Keep on scrolling!
Go there and tell the Caretaker that Todd sent ya! http://www.houseofhorrors.com
Thanks,
Todd
THOU SHALT KEEP SCROLLING!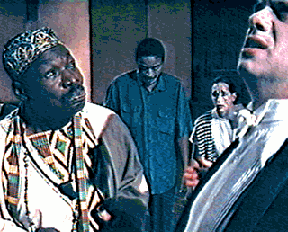 Rudy Ray Moore on the set of VIOLENT NEW BREED, getting ready to kick demon butt!!!!
Director Todd Sheets loved working with Rudy, one of his all-time favorite drive-in stars and a great human being!
Here's some cool Rudy links:
Rudy Ray Moore is Dolemite!
DOLEMITE - Pimpin It Up!


KEEP RIGHT ON SCROLLING!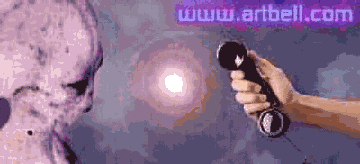 The Art Bell Web Site

Aliens From Roswell Crash Posted on China Net
The Alien Homepage
Area 51
WELCOME TO THE INTERCEPTS/PROJECT BLACK HOME PAGE!


DRAC's Mausoleum
- Dedicated to Classic and Current Horror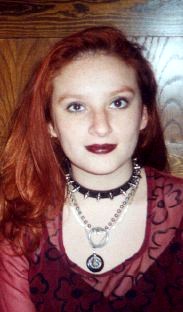 Magickspell Site
Another friend of Extreme and a big Horror fan!
Check out the awesome graphics for this one!!!
Here's MagickSpell's Tribute to Extreme:
Magickspell's Devotion To Todd Page


Welcome To Gargor's Lair Of Darkness!


Please submit your site below:
Please be careful when filling out the form. If the information is
wrong, we will not attempt to correct it.


BACK to the Extreme Main Page:
Extreme Entertainment Home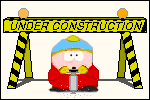 SEND US YOUR PAGES FOR LINKING!
Click here - horror25@aol.com