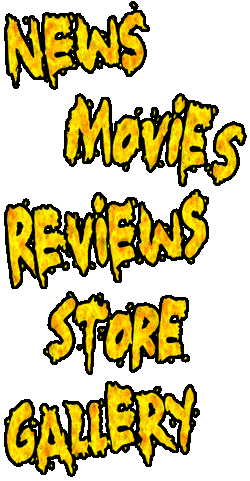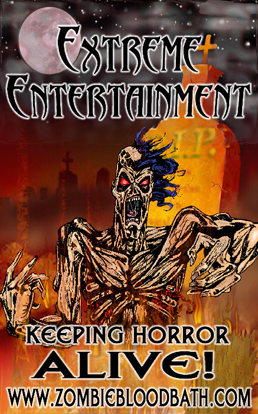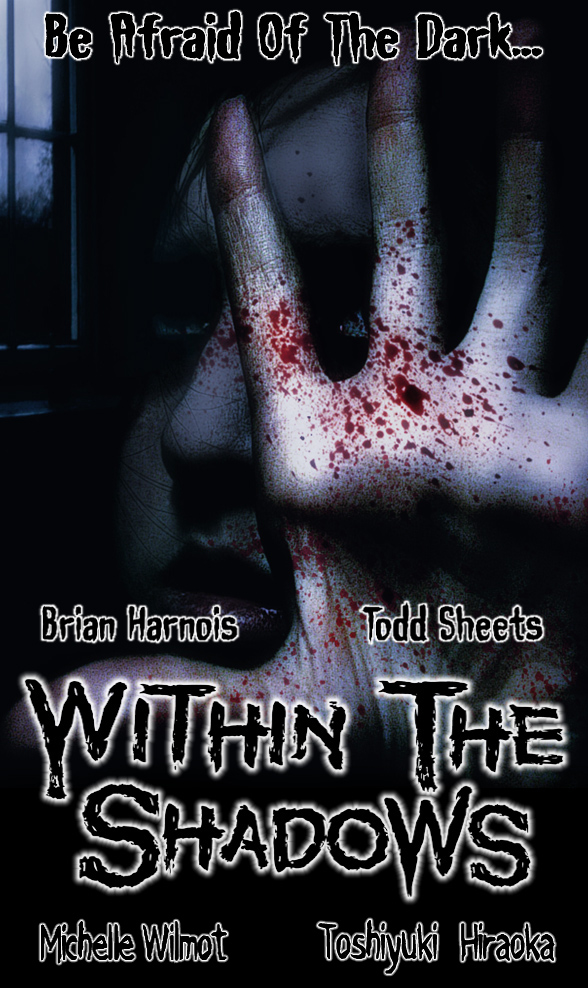 Pre-Production Begins On WITHIN THE SHADOWS
A new film is being announced in the trades this week – Variety, Fangoria and Hollywood Reporter will have something about it and so will various other publications but we wanted you all to get the news first… Brian Harnois from TVs Ghost Hunters and Todd Sheets of Nightwatch Radio are making a Horror film together… it is called "Within The Shadows" and is already getting a great buzz from people we have been talking to… expect some major casting announcements soon as well as ongoing news as it develops. Also helping on the film is Michelle Wilmot, who brings a new perspective to the script and the casting! The film should begin production in the Summer of 2007 and should be released around Halloween 2007. The film, without giving too much away, is going to be intense and scary, bringing all of Brian's experience and some other amazing, big names in the Paranormal field together to make the film accurate and creepy, yet still in the realm of the fantastic… It involves beings that live in shadows and the darkness they bring on a small Midwestern town – a curse of epic proportions…

Brian's amazing partner in crime Michelle Wilmot is also involved in the creation of the script, and currently we are trying to get as many effects artists and make-up effects people involved as possible, including possibly Joe Castro who has done amazing work in a huge variety of Horror films including Blood Feast 2, Near Death, Uncle Sam, Ceremony and the Wishmaster series. Music will be done by the amazing and talented Toshiyuki Hiraoka, who has also done an amazing amount of Horror films and other soundtrack work both for films here in America and in Japan as well. In addition, we plan on having some major genre talent in the film with roles written for specific talents and all we can say right now is that these "Rejects" will make the Devil blush when they appear in this film…hehehe. We hope to work with many of the big Horror magazines like Rue Morgue, Fangoria, Scars, and more to promote the film and bring you updates!

So keep your eyes and ears open – this will be a great opportunity for all of us to create a special film that will truly be an amazing and fun creative effort for many of us in the field and beyond – and something that hopefully, when it is finished, we can all be proud of!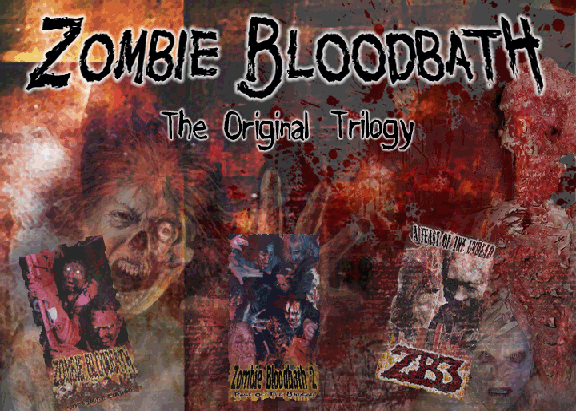 And NOW - first news on the Zombie Bloodbath Trilogy DVD set has been released - I am very happy to say - distributed through Camp Motion Pictures / Pop Cinema / KOCH Releasing, this deluxe DVD set will be in stores all over the country on June 12th, 2007 - I am very very excited about this!!! Click the banner below for the actual ZB news page over at CAMP/Pop Cinema - not sure about pre-orders yet, but I know that I have had a bunch of requests about it, so send them an e-mail and ask about the pre-orders!!! Below the banner is the ACTUAL back Cover of the DVD set!!!

Here's That AMAZING Back Cover - Thanks to Mike and The Crew at Pop Cinema!!!




ALSO - We Now have an OFFICIAL MYSPACE FILM PAGE - you can get DAILY updates and actually get involved in all of these films by simply sending a friend request and meeting the production team! Just click the graphic below for more info!!!!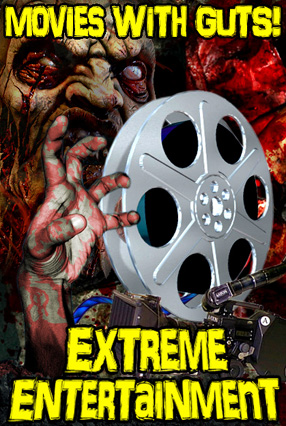 And Finally -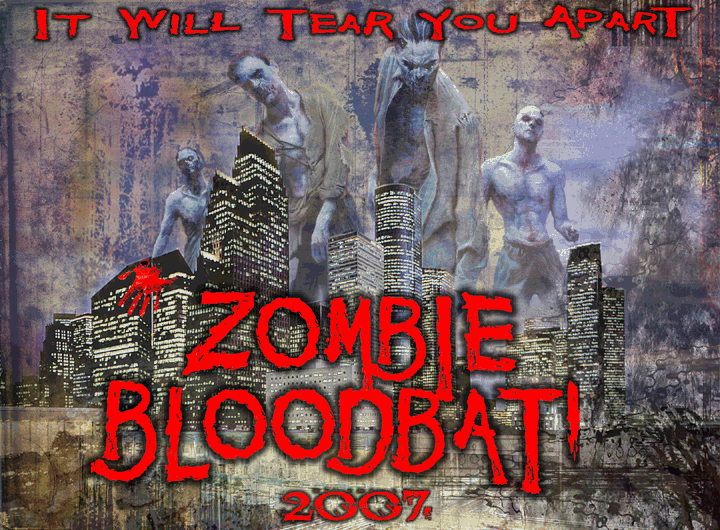 Still coming from Extreme Entertainment is the REMAKE of Zombie Bloodbath. The film is in the FINAL scripting stages now and looks to be ready to start shooting in Mid 2007.
"The whole project came about in what can best be described as one of those situations where fate is certainly involved." Explained director Todd Sheets. "I was remastering all the Zombie Bloodbath films for DVD and I had wanted each one to be a two disc set. Each film has so many extras. Footage from the set, interviews and, most importantly, footage from the theatrical screenings - including the world premiere. These screenings were pretty much always sold out, and upon seeing the almost 700 seat theater sold out for not one, but BOTH world premieres we did, the distributors contacted me with questions about a remake." The film will be darker and serious in tone, with a budget bigger than the original three films combined. "I'm am NOT a fan of remakes at all." Sheets continued. "But the fact is that I have a soft spot for Zombie Bloodbath. As crude as it was, it was my first film. Re-editing and remastering the original, and knowing what we can do now as a company, made me stop and think about this idea. I can finally do the title justice. Though there are things in the original that I truly love and admire... there are even more things that I kind of shake my head at. It was my first attempt at trying to make a real movie. In some ways I succeeded, but in many ways I failed. I mean we made that film with the huge 93 Flood pouring every day - we had zombies who would go down and sandbag at the Missouri river after filming all day, as did much of the crew. I had hundreds of zombies and no money really for the make up. It just went on and on. Things like Actors who didn't show up and basically I saw much of my vision being compromised. I just felt this was a way to REALLY show my love of the genre and do this title justice. Make it the film I always knew it could be."
So gone are the intentional elements of campy humor and the "cheese factor" of the original. "I know from the reviews I get and the e-mails I receive that the first one has a pretty solid fan base. They like the movie for many of the reasons that people like Toxic Avenger. It's a fun 'Party' movie. The remake will have a new story and a new look and the tone will be serious Horror and Gore." Sheets said. "I am sure anyone who likes the others will love it, but so will people who hate the others for the fact that they aren't serious enough."
The story is all new and not connected in any way to the other 3 movies. "The fact is that none of the Zombie Bloodbath" films are connected. They are sequels in name and subject only. I always wanted a series of films, like maybe a video version of a comic book series," Sheets explained. "So the fact that this is an all new story really won't matter much. The story is dark and gritty and in your face. I am pretty sure some of the things we are doing have never been done in a zombie film. It took a while to actually find some new ideas, but I think we've done it." The script is hidden in a veil of secrets. "The thing is, I don't want to spoil the film. And in some ways, since the script is just being written, things will evolve and change as we go."
Effects houses for make up and CGI are being contacted and talks are beginning for the many shocking gore scenes. "We are planning on using some CGI, but only for MATTE work and atmosphere." Sheets detailed. "The gore and zombies will be strictly 'old school' in execution. I hate CGI for the most part. If 'The Thing' was made today it would be a laugh! Look at Van Helsing. That did it for me. If I want to see cartoons, I'll watch Roger Rabbit. There are so many effects that I'll need 3, maybe 4 effects units. Talks are starting now with some pretty good effects houses and many are very open to doing the project. We have to figure out details, but this should be a really great experience."
The music will be supplied in part by the amazing Toshi Hirawka, composer of haunting scores for several Asian Horror films. Submissions from other composers are being taken as well. Interested musicians should contact Todd Sheets at horror25@aol.com.
Finally, if you are an actor or actress in the Kansas City, St. Louis, Dallas, TX and WestCoast areas where most of the filming will be done or if you are an effects artist or just want to be a part of the crew... contact Todd Sheets at horror25@aol.com. Closer to actual production, there will be a form on the main page for people to sign up to be zombies in the film so stand by for that. We need probably 400 or so zombies and ANYONE can be a zombie, so if you want to try acting or being an extra and you want to have some fun, be sure to check back and sign up. Pass the word along to everyone you know. We need zombies in BOTH cities.
BACK HOME