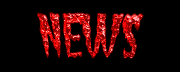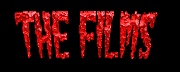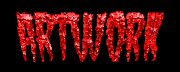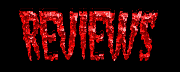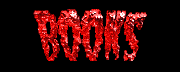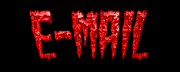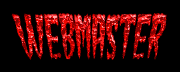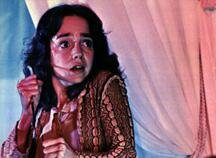 ---
Books-
---

Connoisseur's Guide to the Contemporary Horror Film(1983)- Celebrate the best and the bloodiest Splatter films of the modern times with the controversial editor of Deep Red magazine and the author of Horror Holocaust and the Gore Score. Full-throttle, no bullshit reviews with a unique and provocative rating system; rare stills, photos, and ad mats from foreign, domestic and underground titles; filmographies of cutting edge directors and a comprehensive video directory.
---

Gore Score(1985-87)- Chas. Balun is back, and he's better then ever. Who's Chas. Balun, you say? Shame, shame. Chas Balun is the author, illustrator, publisher, and sole proprietor of 1983's The Connoisseur's Guide to the Contemporary Horror Film. He's got a new semi-book out, called The Gore Score, and it's a hoot. I have to admit; Chas. Balun has grown on me. You gotta like this guy. This little masterpiece weighs in at 30 pages. That's an official tally because Chas. doesn't really believe in numbering them. The Gore Score offers thumb nail reviews of horror films released in the 80's. This time around Chas. has devised two rating systems. He assesses the relative merits of each film by assigning from one to four skulls; a little dog is reserved for the irredeemable bow-wows. His second evaluation is for th actual Gore Score that tells the consistency of the actual splatter. This is signified by little globs of congealed blood with numbers (1-10) on them.
---

Horror Holocaust(1987)- FINNALY......a book with GUTS! Can a book go too far? SplatterMania, Brain Eaters, Insect Fear, Chainsaws, Mutants, Zombies. Plus: Lucio Fulci, Killer Pigs, Uncut I Spit/ Last House, Barfing Aliens, Exploding Heads, and Cannibal Carnage. See! Weird Shocking Savage Stills That Will Rip Your Guts Outs! WARNING: Material May be too INTENSE for those easily offended. NEW! From the author of the Gore Score.
---
Deep Red Horror Handbook-(1990)- Some things about Chas. Balun you just have to admire. First, he's truly demented. Second, he's quite talented. And third, he's intelligent enough to use his depravity in a meaningful and a constructive way-as a bona fide cineteratologist. Readers of Fangoria and Gorezone are already aware of this man's mean way with a word processor, and in the past we've recommended his earlier works, including Horror Holocuast and The Gore Score. Basically, when it comes to learning about hardcore unratable gore films, Balun is the man with the answers.
---

Ninth and Hell Street- This first published novel by Chas. Balun centres on Alex Richards, who is a doctor-though he hates being called that. Really he's a lecturer in anthropology. His specialism being bizzare religious cults particulary those that involve ritual sacrafices. Alex is called in by the police to help them make a sense of a spate of horrendous "ritual killings" which occured withing hours of the easter weekend. There is no real link between them except for the words "He has risen" scrawled somewhere in location. The opening chapters detail this series of brutal murders: babies, priests- there is no mercy shown. From this it is clear that no single person is involved. A whole host of characters are introduced, most of whom are then swiftly dispatched in a welter of squarting bodily fluids. For those who do stay alive there characterisation is not developed any more then required.
---
More Gore Score
---

Bled To Death
---

Directors Cut-The shocking new book from the author of Deep Red, Horror Holocuast, The Gore Score and the cult classic Ninth and Hell Street. You have been invited to attend a special preview screening of the most violent, gore-drenched horror film ever made. Nothing has been cut, nothing left to the imagination. It goes beyond anything you've ever witnessed in a motion picture theatre. But this time, there are no special effects and the terror doesn't stop at the screen. The first cut is always the deepest.
---

Lucio Fulci: Beyond the Gates A Tribute To The Maestro(1996)- Veteran horror author Chas. Balun assembles a winning salute to the late, great "Godfather of Gore" Lucio Fulci that includes commentary by Fulci family members with an introduction by daughter Antonella, a fulci filmography and many rare stills, lobby cards, and poster reproductions. A must dedicated Fulci followers and general fright-film fans alike. Avoiding many biographical details, Balun primaraly sticks to Fulci's chunkblowing film career, which wrapped a generation of horror fans and (soon-to-be) film makers. We get the infamous ol' ten-inch-splinter-into-the-eyeball sequence from Zombie, and a lovable grue-strewn epics such as The Beyond and the Gates of Hell, with Balun cannibalizing quotes from Fulci and FX man Gianetto DeRossi from his own Deep Red Magazine.
---
Red Ink(1999)
---
Gore Score2000
---
Horror Holocaust 2000
---