JUST ADDED!!!!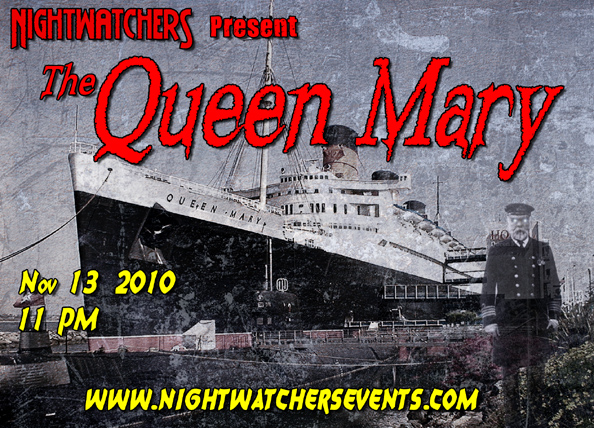 Join The Nightwatchers as we investigate the creepy Queen Mary in beautiful, sunny California!!! The Queen Mary was in service for decades as both a World War II transport ship and a luxury liner. It wasn't intended as such at the time, but the Queen Mary was named "The Grey Ghost" during the war because of the color she was painted to make her stealthy in the war-time waters. With this kind of history it's not surprising she saw her own share of deaths, now a hair shy of 50. Famous Psychic Peter James claimed that he had communicated with over 150 separate ghosts on the ship. Now it's YOUR turn - join us on the haunted Queen Mary - November 13th, 2010...
We meet and sign in at 11 PM - followed by a small talk with Bob Davis from Planet Paranormal, speaking about Jackie and sharing his conversations with her as well as other evidence captured on the ship. There will be a Q & A after and then we begin the Investigation. The Queen Mary Investigation is $80.00 per person and this one is VERY LIMITED - no more than 18 people will be allowed. So sign up NOW! Use the Paypal link below, or if it will NOT work for your browser, scroll down and fill out the form at the bottom, choosing Queen Mary - if THAT does not work, send an e-mail to thenightwatchers@aol.com and tell us the names of people going and we will send along an invoice.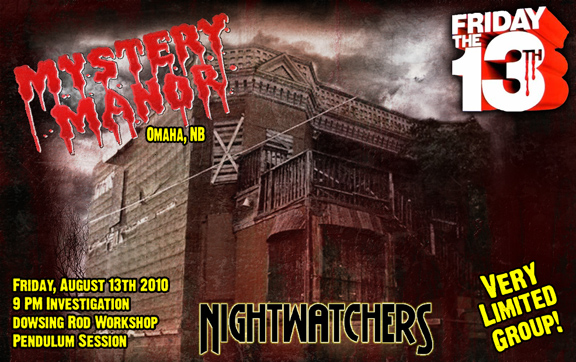 The Nightwatchers return to one of the most haunted locations they have ever investigated!!! This commercial haunted house is open just two months out of the year, bring scary fun and fright to thousands of people in Omaha, Nebraska... but when the season is over, the REAL haunting begins. In the past, Nightwatchers have experienced AUDIBLE voices - not just EVPs... shadows walk the halls... ghostly mists appear in photos... members have been touched, pushed and grabbed by unseen hands... floorboards creak and move right in front of you as SOMTHING walks the halls of the Mystery Manor. Psychic Chris Fleming had so many experiences and was so overcome that he became physically ill for a time and had to take a break from investigating... Some pics are below...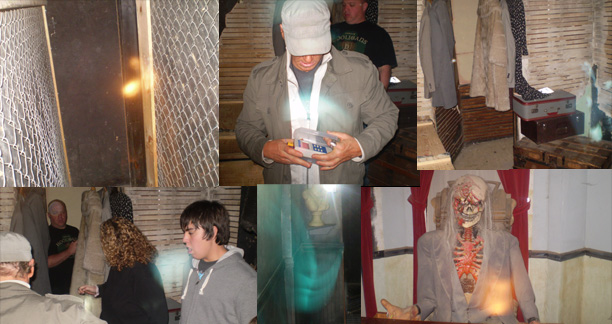 Do NOT miss your chance to investigate this incredible location! Spots are only $55.00 Per Person for an entire overnight investigation!!! Click on the Paypal link below - you do NOT have to be a Paypal member to pay - it is secure and safe for everyone - if you cannot get the button to work - use the form below (bottom of page) or send me an e-mail thenightwatchers@aol.com!!! Hurry this one is LIMITED!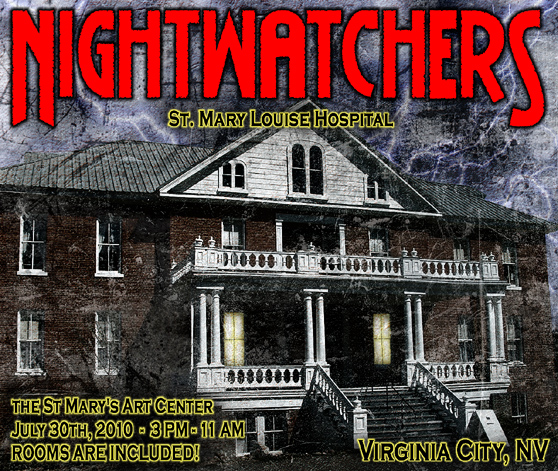 J\Join the Nightwatchers on this incredible investigation in Virginia City, NV - one of the most haunted locations in the world! We will be investigating the incredible St. Mary Louise Hospital, now known as the St. Mary's Art Center. Built in 1876 by the Sisters of Charity and Bishop Patrick Manogue. It contained 36 rooms including five wards and 12 private rooms. People report several paranormal experiences in the building, including the "White Nun" who roams the halls all night as well as voices echoing in the halls, moving shadows and visible moving objects. On some still nights, people have heard horses drawing near the building - when they went to investigate the sounds, they reported an old horse drawn hearse moving along the front of the Hospital. Figures are regularly spotted looking from the large windows. One thing is certain - with all the reports given - SOMETHING is very active at the Hospital... and now YOU have the chance to investigate this location to find out what it is!!! Maybe one of you will solve some of the mysteries surrounding the place... bring your gear and lets INVESTIGATE!
St Mary's Art Center investigation includes your room for the night - all rooms are furnished. We will meet in front of the building at 3 PM for sign in and to get rooms assigned. There will be an EVP presentation at 5 PM - St Marys is well known for the incredible amount of EVPs captured at the Hospital - all very clear. There will be a 7 PM Dinner break and the investigation begins at 9 PM. You will be able to wander a bit and take pictures and such during these times as well. You have freedom to go anywhere you want on the 5 1/2 acres to investigate and you can bring any gear you would like. There are no restrictions. The investigation of St Marys costs $70 per person. Don't miss your chance to explore this haunted location for yourself - LIMITED SPACE!!!!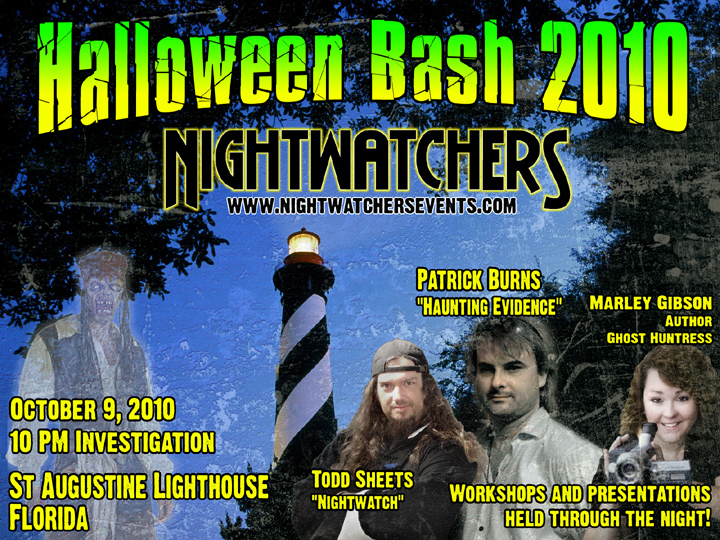 Join The Nightwatchers, Patrick Burns, Marley Gibson and Todd Sheets at the incredible St Augustine Lighthouse - in St Augustine Florida on OCT 9th, 2010!!!! Simply one of the most amazing haunted locations we have ever been, the lighthouse is host to a wide variety of activity, including children's voices, shadowy figures walking the stairs, visible ectoplasm, intense EVPs and much more! Marcus Leader is sending along some VERY special gear for the investigation that he has invented and there will be workshops and presentations by Patrick, Todd and Marley! Do NOT miss your chance to have a truly HAUNTED Halloween experience - Columbus Day weekend - Octrober 9th at 10 PM - Meet outside the lighthouse at 9:30 and get ready for an experience you will never forget!!! The event is only $120.00 per person - but if you have a group of 4 or 5, write to us at thenightwatchers@aol.com for a group discount on this event, and keep in mind there is VERY limited space so please sign up soon! It is a while off, but the location is in such demand for Halloween season that it had to be booked now, and it is sure to sell out FAST... Fill out the form below and you will be invoiced ASAP... if the form does not work for you, send a request to thenightwatchers@aol.com. We look forward to meeting everyone and having an amazing night!!!

Patrick Burns is best known as the paranormal investigator star of the TruTV series Haunting Evidence. For three seasons, Burns was called to apply his vast knowledge of electronics and computer systems toward the goal of documenting paranormal activity. He is one of the most respected and in-demand paranormal researchers today, receiving requests to conduct investigations and lectures from coast to coast. Marley Gibson is the author of the popular Ghost Huntress book - and she is also a talented investigator who has clocked in time at Rolling Hills Sanitarium, The Queen Mary, Fresno Flats, The Broken Bit, The Crump Theatre, Buttonwoods Museum, The Sprague Mansion, The Houghton Mansion, and The Stanley Hotel to name a few. She has also worked with such leaders in the field as Patrick Burns, Jason Hawes, Grant Wilson, Chip Coffey, Chris Fleming, Mark and Debby Constantino and John Zaffis. Now YOU can investigate with them in a personal, intimate setting. A portion of this event will also be donated to Jackie Chan Charities, helping kids get health care and an education!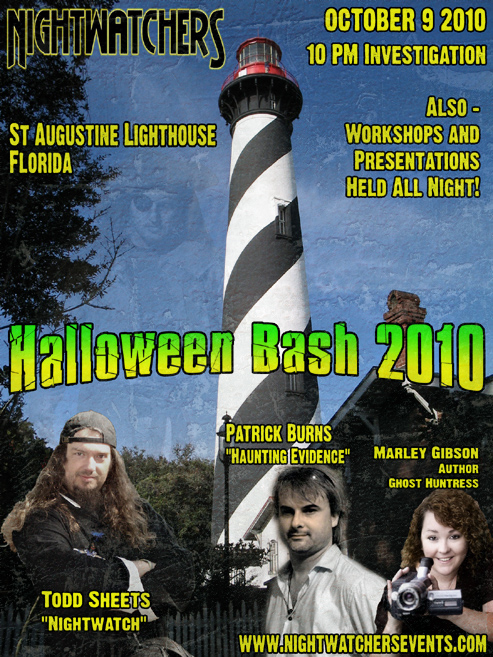 ALSO: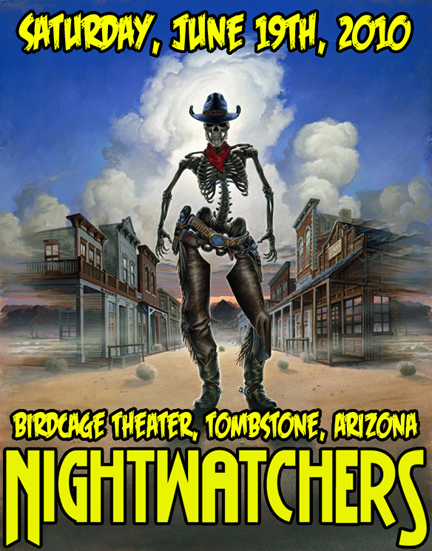 The Nightwatchers will be invading the legendary Birdcage Theater on Saturday, June 19, 2010 at 10 PM !!!

Walking down Allen Street in Tombstone, Arizona, the self-proclaimed "town too tough to die," it isn't hard to squint your eyes and imagine how the town must have looked back in the glory days of the old west. Near one end of the street, you will find the famous Bird Cage Theater, standing much as it did over 100 years ago. In the 1880s it was not only a theater, but also served as a saloon, gambling hall and brothel. It was open 24 hours a day, 7 days a week - even on holidays. The New York Times called it, "the wildest, roughest, wickedest honky tonk between Basin Street and the Barbary Coast." That statement was well deserved, since the Bird Cage was the scene for twenty-six deaths during its eight years of business. And some of those spirits are said to haunt the theater today! Sign up NOW!


The Black Mariah, the funeral carriage that was used from the late 1800s to early 1900s to carry the deceased to Boothill, now rests upon the Bird Cage Theaters hand-painted stage. But some of those individuals carted off by the Black Mariah have returned for another round. As the owner and many locals will tell you, the Bird Cages 26 murder victims remain, and continue their social rites from another time, as if unaware that they have passed on. Now YOU will have the opportunity to investigate the Bird Cage Theater with a small but dedicated group of Paranormal Investigators - Only $80.00 per person and this one is VERY limited on the number of people who can go. Sign up now this one will sell out fast! Hurry - ONLY A FEW SPOTS LEFT!!!!!
IF YOU HAVE ANY PROBLEMS WITH THE BUY NOW BUTTONS - Send an e-mail to thenightwatchers@aol.com - include the number of people going and names - and the e-mail you wish to use for an invoice. When you get the invoice, it MUST be paid within 72 hours or it is cancelled. Due to non-paying, dishonest poeple - we have been forced to go to this new method of payment. If you have a Paypal account, I will e-mail you the address to send the funds to and you can pay that way as well. But try and use the buttons, it is really easy!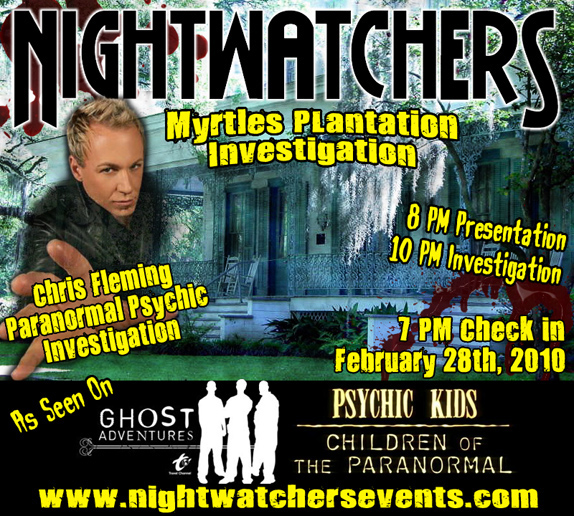 DATE TBA, 2010 - The Haunted Myrtles Plantation is host for this amazing Nightwatchers event! A full night of intense investigation one on one with Chris Fleming! The next morning, over an amazing Full Country Breakfast, we will talk about and share evidence from the Investigation. Sign up now - the rooms are limited for this event!

Investigation With Room is only $170.00 - Go to the form below and make sure you sign up! Anyone wanting a room should get signed up now as it is actually pretty cheap compared to normal rates at the Plantation and less than staying in a normal hotel... This is a VERY limited space event - we want it to be as intimate and personal as possible, so hurry and get signed up today!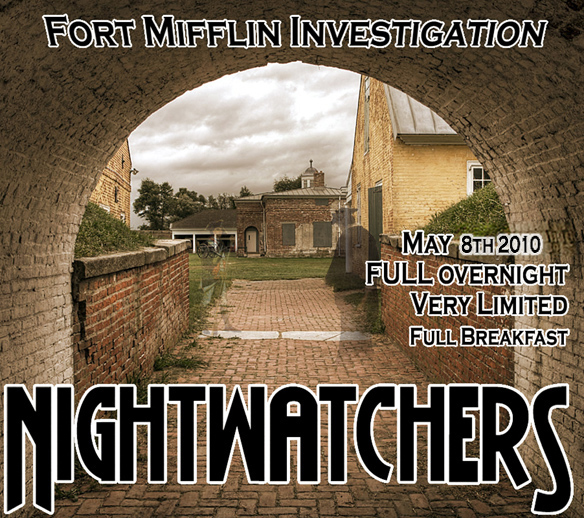 Nightwatchers invade FORT MIFFLIN!!!! May 8th, 2010 - Yes, one of the most haunted locations
in America, and one of the most Popular! This one is early notice BUT we MUST
get our payments in and reserve the weekend - it is booked solid all year! Make
your plans now and get your names on the list - go to the form below to send
in your requests! This one is very limited and sure to sell out!!!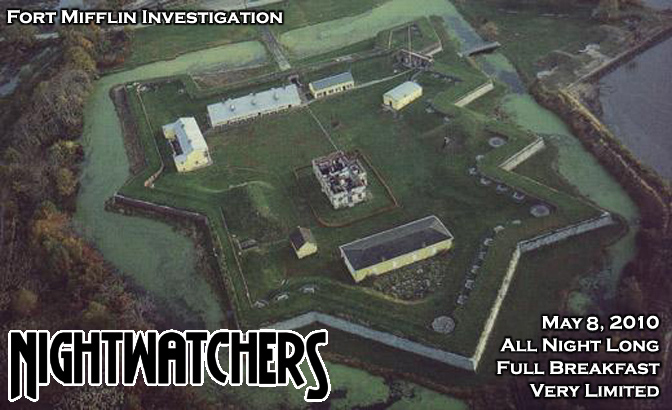 Spend the entire night in "The second most haunted place in America" with the Nightwatchers!
Fort Mifflin played a critical role in the U.S. Revolutionary War and served, as well, during the Civil War.
There are numerous reports of apparitions and other strange occurences nightly by staff and guests at the fort,
and the amazing history of the location make this a MUST for serious investigators! The cost for the
investigation, full overnight with a free full breakfast served the next morning is $110.00 per person. This
also includes a donation to Jackie Chan Charities. Do NOT miss your chance - sign up now using the form below!
Investigation starts at 7 PM - sign up now!!!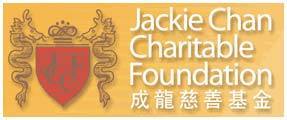 COMING SOON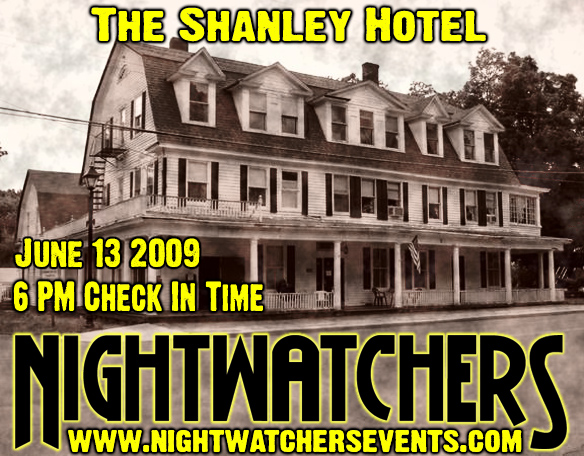 The SHANLEY HOTEL - DATE TBA-


The Nightwatchers will be investigating the SHANLEY HOTEL, one of the most Haunted Places on the EAST Coast. The Shanley Hotel consists of 35 rooms, hidden basements, secret pathways and the seductive "Bordello". Upon entering the Bordello, people have reported feeling light-headed, shortness of breath, heaviness and an over-whelming feeling of both joy and sadness. Many strange photos are taken in this area, some included apparitions and other things that cannot be explained. Therefore, the 'Bordello' is considered the most haunted place in the Hotel!

The SHANLEY HOTEL price is $85.00 and that includes your room, dinner and breakfast! This is the night after our awesome Rolling Hills Asylum event, also in New York, so some of you may want to do BOTH! It's about the same as a normal hotel room for the night! You can also combine this event with the Rolling Hills Asylum event the next night - see below!

As always - just sign up by clicking on "Nightwatchers Investigations" on the front page of the Nightwatchers website - or go to www.nightwatchersevents.com and sign up!!!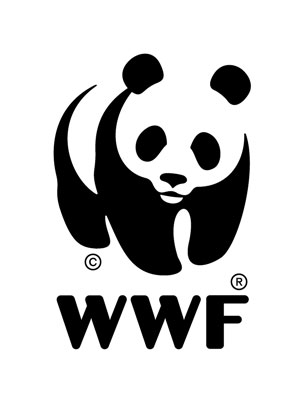 See you there!


JUST fill out the form below and hit SUBMIT - be sure to include the location!


BACK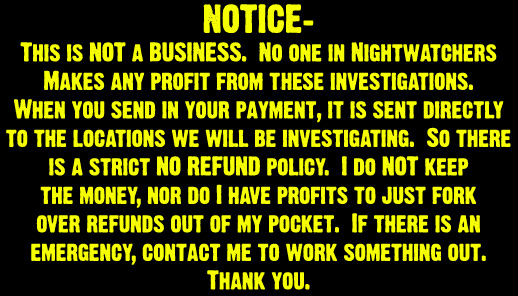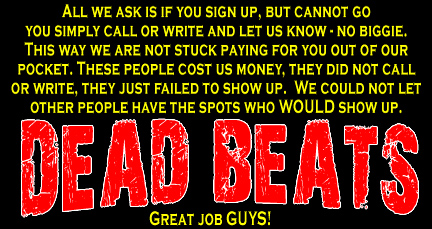 NOTICE - if any "celebrities" are appearing at any NIGHTWATCHERS event, please realize that they have either asked to be a part of the event, or they are our friends and wanted to join us. We do not pay celebrities and we do not make large profit from our events. If the celebrity guests have TV filiming schedule changes, or if they get a paying film gig, they may very well take the paying gig and therefore may not be at the event. If you are coming JUST to meet celebrities, I suggest doing conventions or special conferences that are designed for this purpose. Our main purpose is to do Paranormral Investigating. Thank you!